Aurora Seafood, located in the Netherlands, is a seafood wholesale company specialized in live seafood.
We supply customers all over Europe and the world. Our focus products are live shellfish and especially live crab and live lobster. Beside these products we offer a variety of other seafood products like Oysters, Whelks Pelagic Fish and more
Our mission is to supply customers worldwide high quality seafood through integrity, innovation, partnerships and sustainability.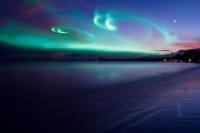 We source our products from the best fisheries, fish auctions and specialized suppliers all over Europe and the world. We continuously optimize quality processes and perform thorough quality checks for obtaining the best quality seafood and ensuring the quality at customer delivery.
What sets us apart from any other seafood company, is that we are fully specialized at supplying live seafood all over the world at competitive prices. We offer personalized solutions for every customer and provide great service before and after delivery of our products. Aurora seafood understands the importance of customer satisfaction as we consistently look for new ways of better satisfying our customers. Anyone who works with Aurora Seafood can rest assured that they will receive a high quality product and good service.
Please contact us for more information